Excellence in Road Safety Awards 2022
We are thrilled to announce that our Excellence in Road Safety Awards will take place on Monday 17 October 2022 in Brussels, Belgium and online.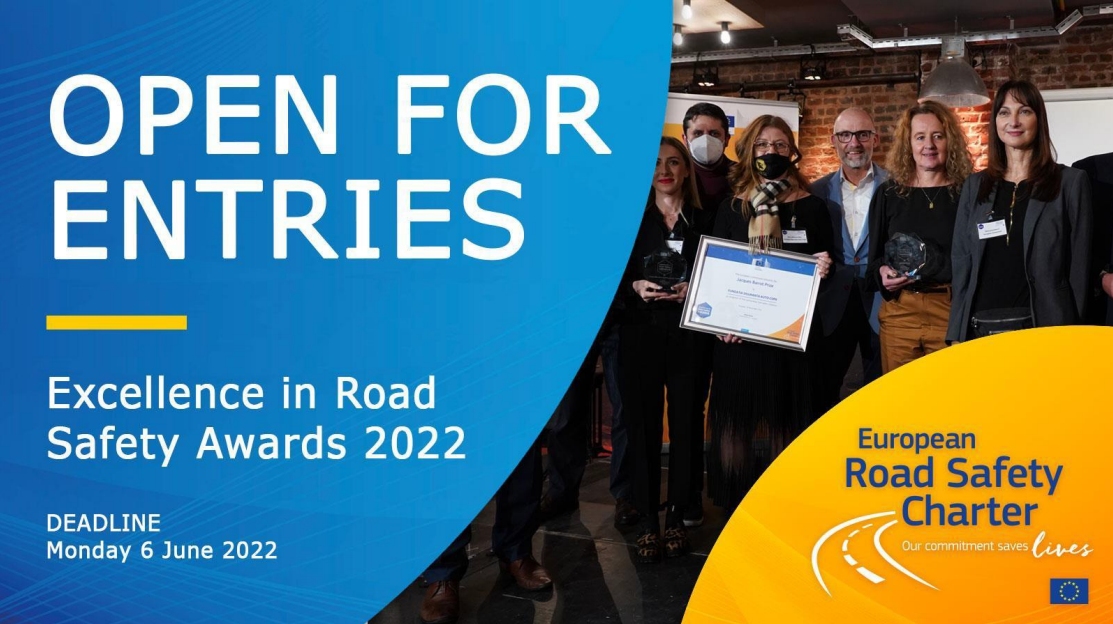 Our annual awards are the perfect opportunity to recognise the incredible achievements of our members towards the common goal of improved road safety across Europe.
The projects we showcase during our ceremony will help to share knowledge and inspire the next set of road safety initiatives, allowing us to build greater momentum towards our Vision Zero goal - reducing road deaths to almost zero by 2050.
The categories of the Awards differ each year to include as many good practices as possible. For the Awards 2022, the categories will be:
Safe System approach – best application of the 'Safe System' approach
Professional Drivers – best initiative focused on professional drivers
Technology – best application of technology to road safety
Youngsters – best road safety project targeting young people
To create your Award submission for 2022 click here
IMPORTANT: You must be logged into your Charter account to access the Awards application
The deadline for the submissions is 6 June 2022. The Charter team and the National Relays will be able to support your submission.
The shortlisted candidates will be contacted in September to prepare their attendance and participation at the awards ceremony.
Guidance for your Awards application is available to download in various official EU languages, if you need any further support then please contact our Helpdesk here